40 Best Tattoo Ideas for Men
These are the top tattoo designs for men, no matter if you want a subtle one that is easy to conceal or a more prominent one.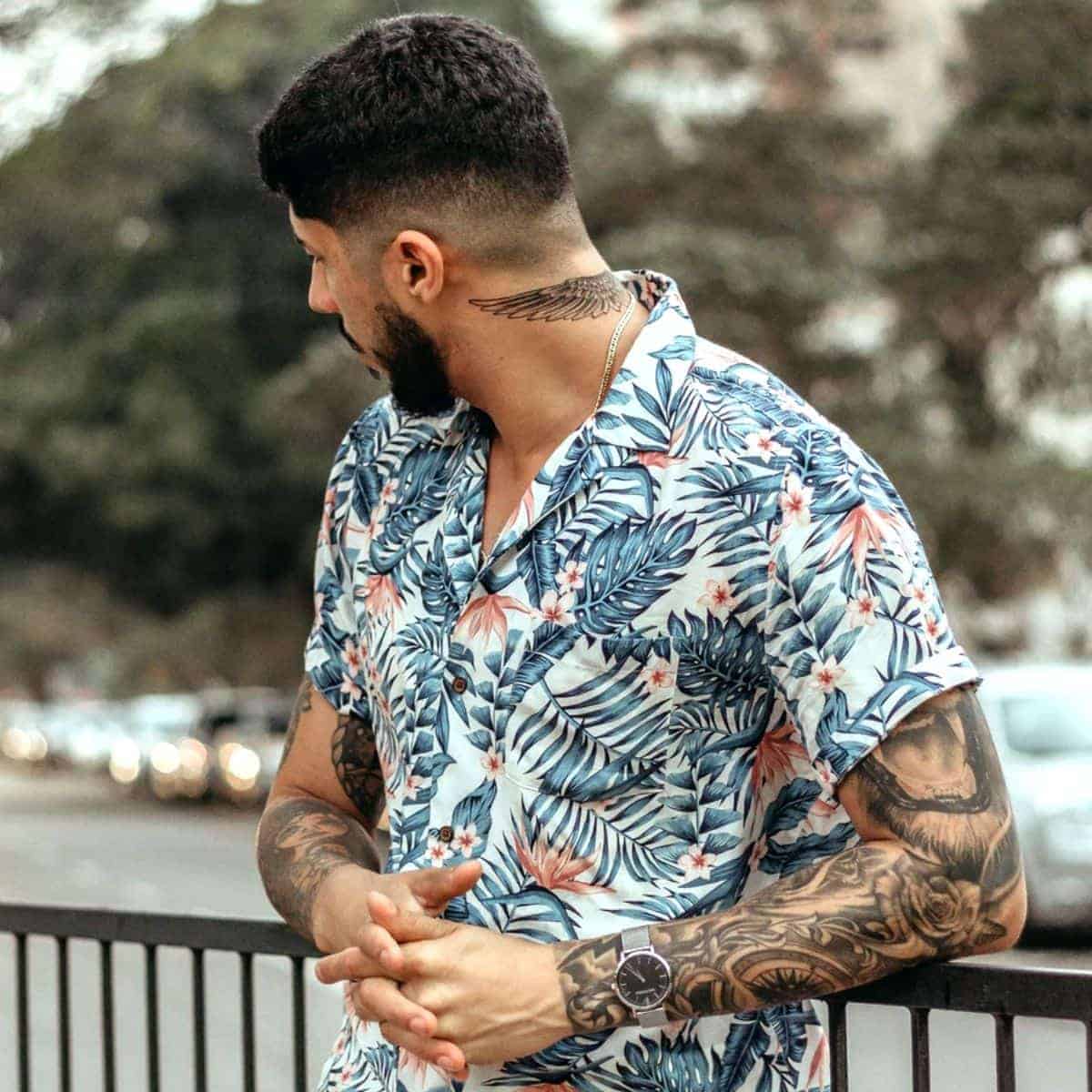 You want an attractive tattoo when you are getting inked. You don't need to have macho art that portrays strength or toughness.
They can also be creative and fashionable. Some tattoos have deeper meanings than others, reflecting a philosophy or belief system.
Sometimes, stunning tattoo designs can make a huge statement. There are so many tattoo designs to choose from that it can be difficult to choose the right one.
People will be surprised by your tattoo and feel in awe of it. These tattoo designs are available in many sizes, shapes, colors, and designs. Get inspired by these ideas.
1. Small tattoo
If you prefer a smaller tattoo, it's easier to conceal and keep discreet. There are many styles and patterns to choose from, so you can have a small tattoo anywhere on your body.
If you are just starting out with tattoos or your profession does not allow for ink to be visible, try a smaller design.
2. Minimalistic tattoo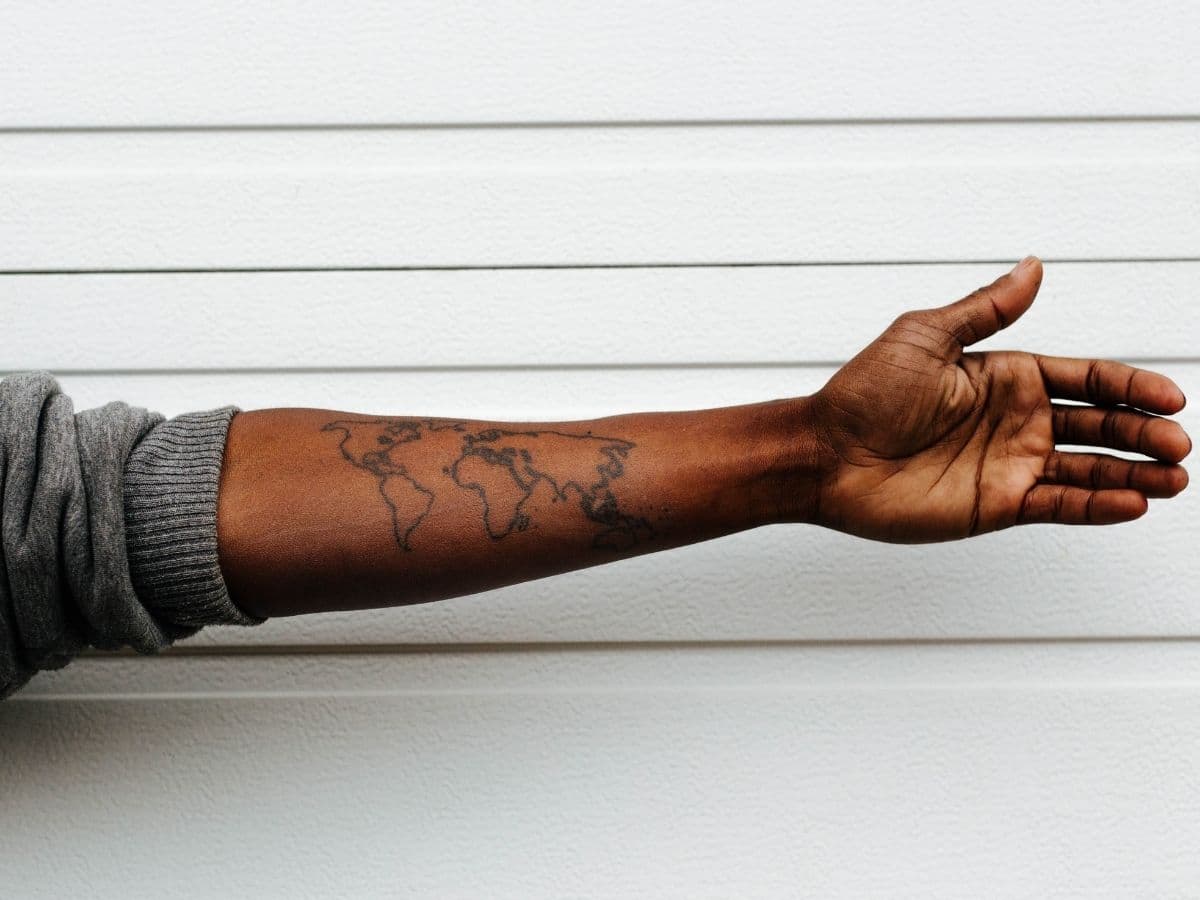 A minimalistic tattoo is the best choice if you like simple designs. Sometimes less is more when it comes to design.
The simplest tattoos have the most symbolic meaning. Simple designs, on the other hand, require the greatest creativity and often result in the most unique drawings.
To see how many ideas you can come up with, start with simple concepts. An outline, shapes or plants are just a few examples.
3. Cross tattoo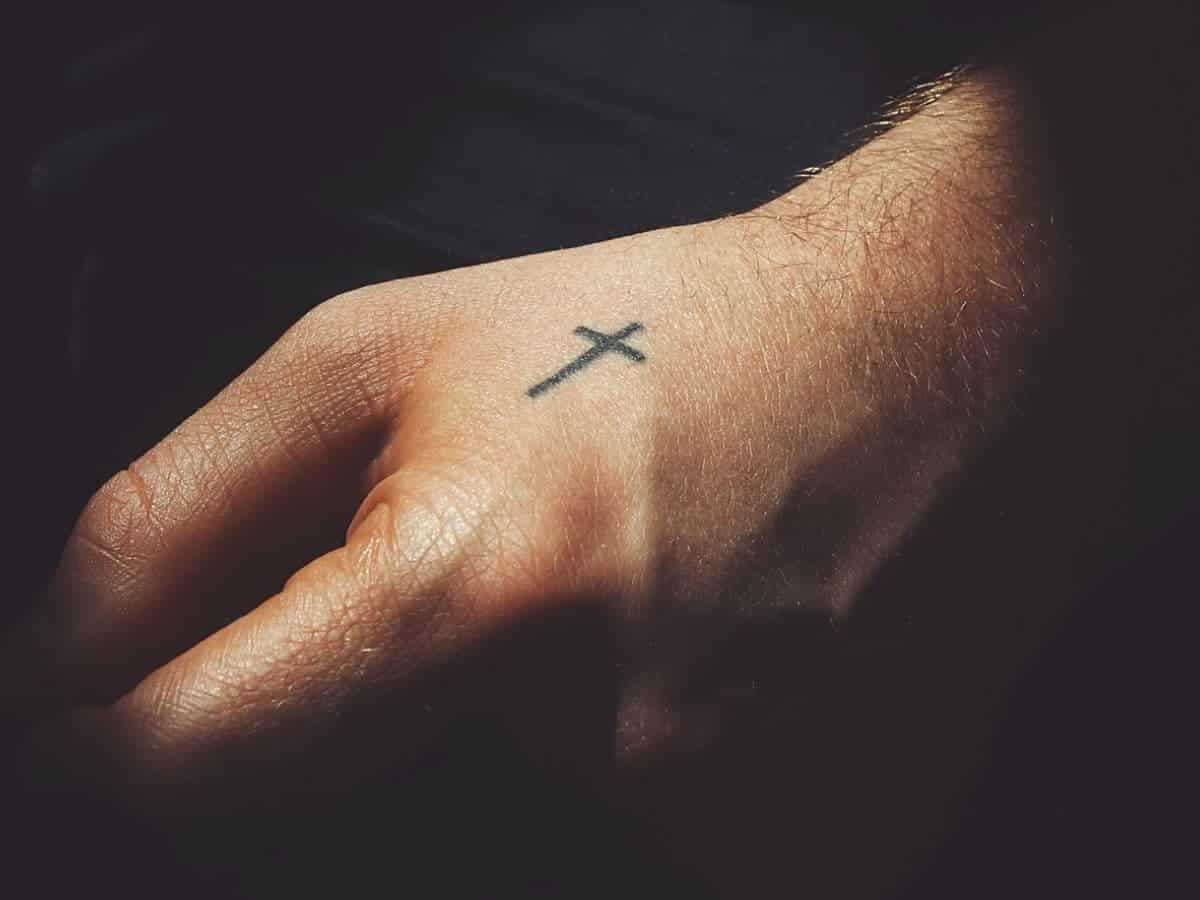 Cross tattoos are timeless, and they will not go out of fashion. Cross tattoos are a great choice if you hold religious symbols dear to your heart.
It can also be placed anywhere you want to display your beliefs or remind you.
4. Skull tattoo
Skull tattoos are a popular choice if you want a hard-looking, cool tattoo.
There are many designs available, from simple and cartoon-like to complex and realistic.
No matter what option you choose, you'll always have the most trendy look.
5. Dragon tattoo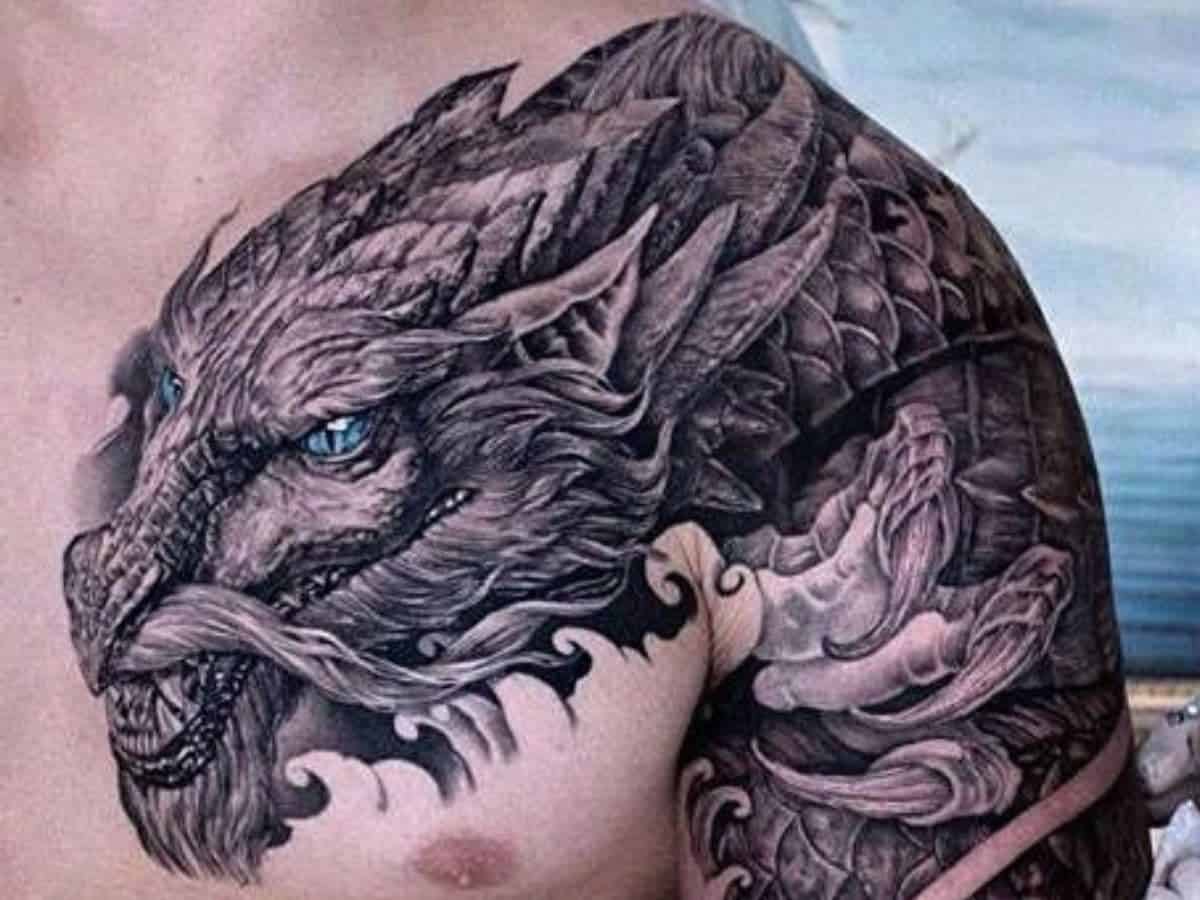 Dragons are generally associated with knowledge, strength and power. These tattoos are some of the most interesting and unique.
Different cultures have different meanings for them. Your dragon tattoo ideas can be anything you want.
These mythological beasts can have many meanings, even among tattoos of Chinese and Japanese dragons.
6. Lion tattoo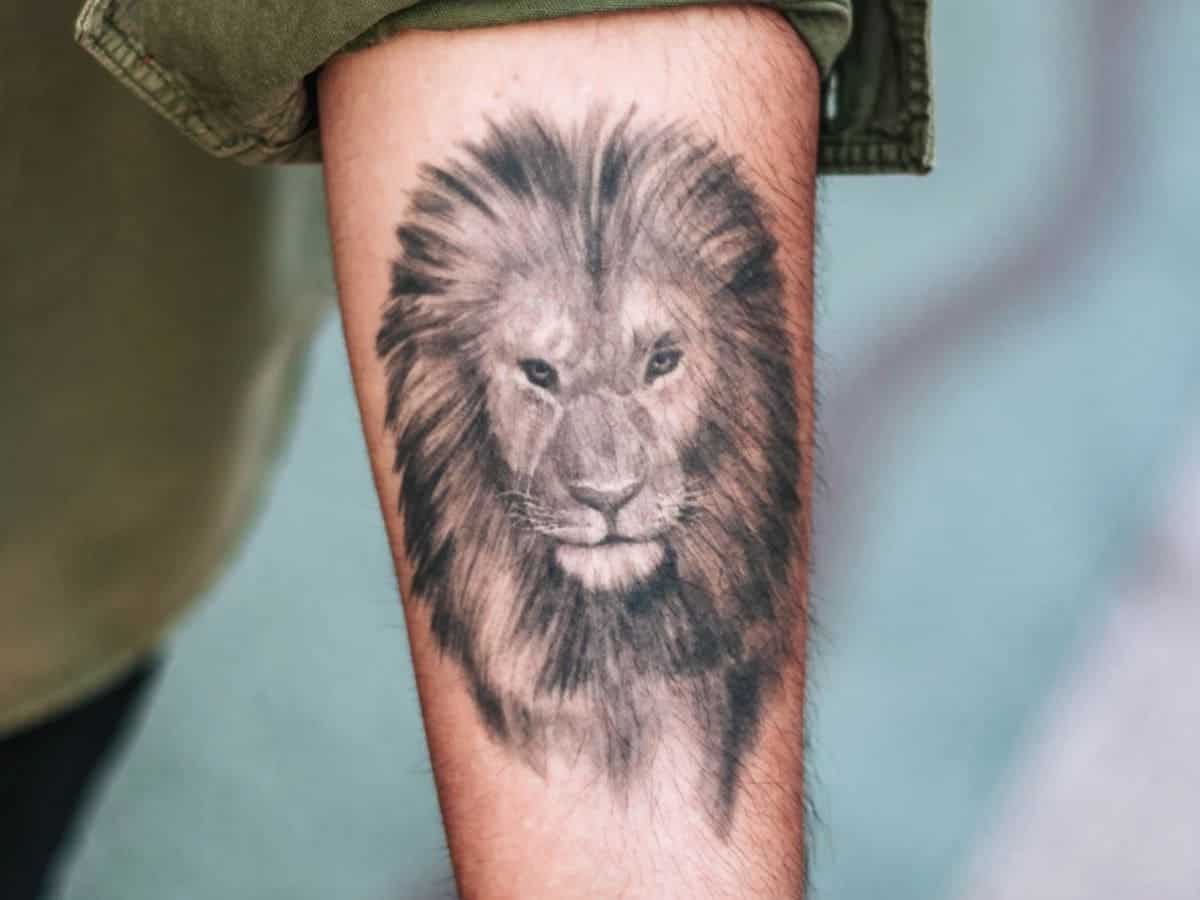 Like dragons, lions are a symbol of strength. A lion tattoo could be a sign of your strength or a tribute.
You can get lion tattoos in any size or as part of larger designs. Apart from the symbolism, a tattoo of a lion looks amazing.
7. Phoenix tattoo
A phoenix tattoo is a symbol of rebirth and a new beginning. This is a great choice if you are moving on from an old situation or making significant changes in your life.
These tattoos can be small on your wrist or larger that cover your entire arm or back.
You can also have a phoenix tattoo as a reminder about what you've accomplished. It is a symbol of victory.
8. Quote tattoo
You can do quote tattoos in many different ways. Consider the script and the quote that you would like to tattoo.
There are many options. Consider looking into meaningful quotes to see if it's something you would like to keep with you throughout your entire life.
9. Family tattoo
A family tattoo is a way to show your respect for the people who mean the most to it. There are many options available, including dates, names and photos.
You can also find family trees, crests and emblems. Family tattoo designs are a popular search when it comes to tattoos for men.
10. Star tattoo
Stars can signify many things, including good fortune and major life changes.
If you are looking for something timeless and traditional, a star tattoo might be the right choice.
You can use it to help you make important decisions. One star, several stars, or an entire galaxy can be created.
11. Angel tattoo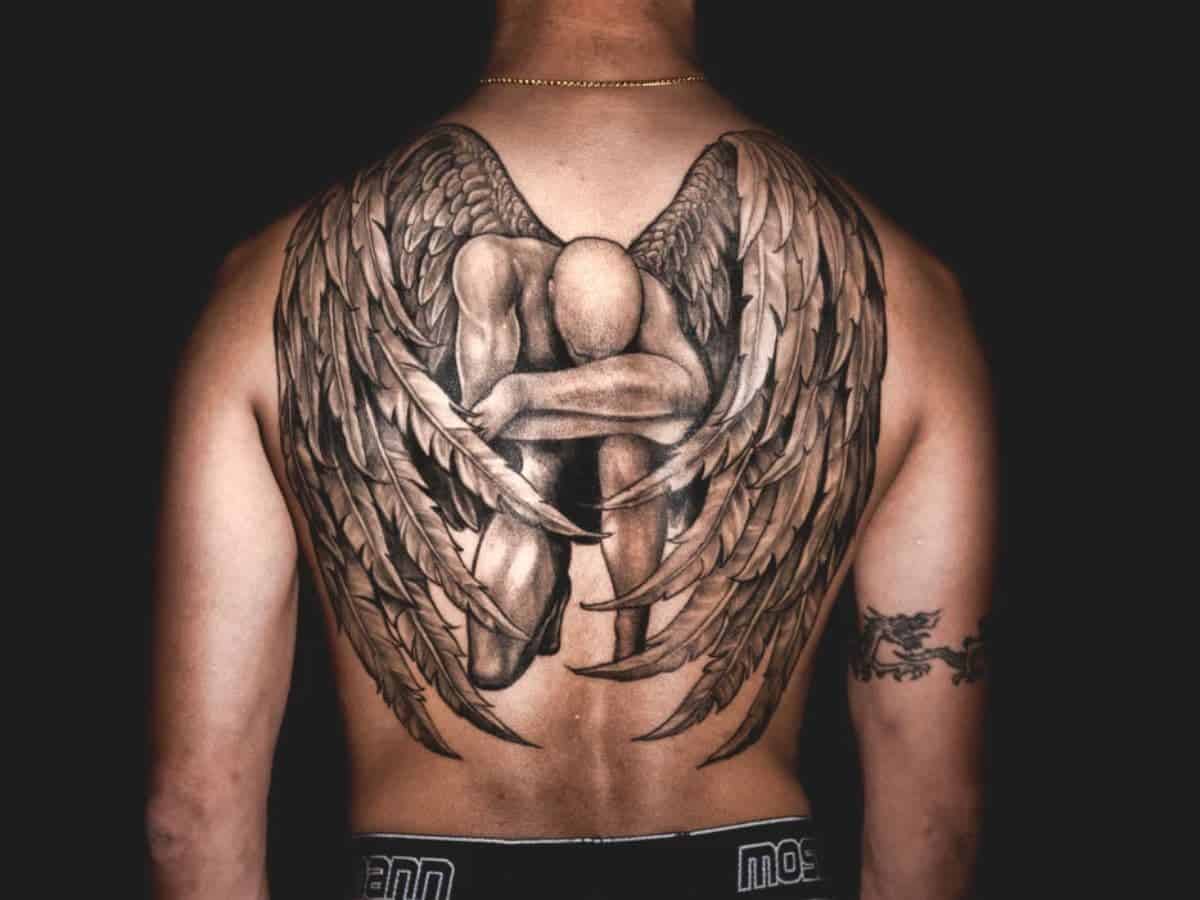 Angel tattoos are timeless. These tattoos are symbolic and represent faith, hope, love, and the future.
Angels are often associated with good fortune, but you can also get angels of evil. There are many options. You can choose to get the whole angel, multiple wings, or just the wings. There are many options.
12. Owl tattoo
Owls are intelligent animals that represent wisdom and knowledge. A tattoo of an owl can be used to symbolize light shining through darkness or life transitions.
There are many design options. One can see a sketch of the one you want, or more detail. You can choose to have the entire body or the head.
13. Eagle tattoo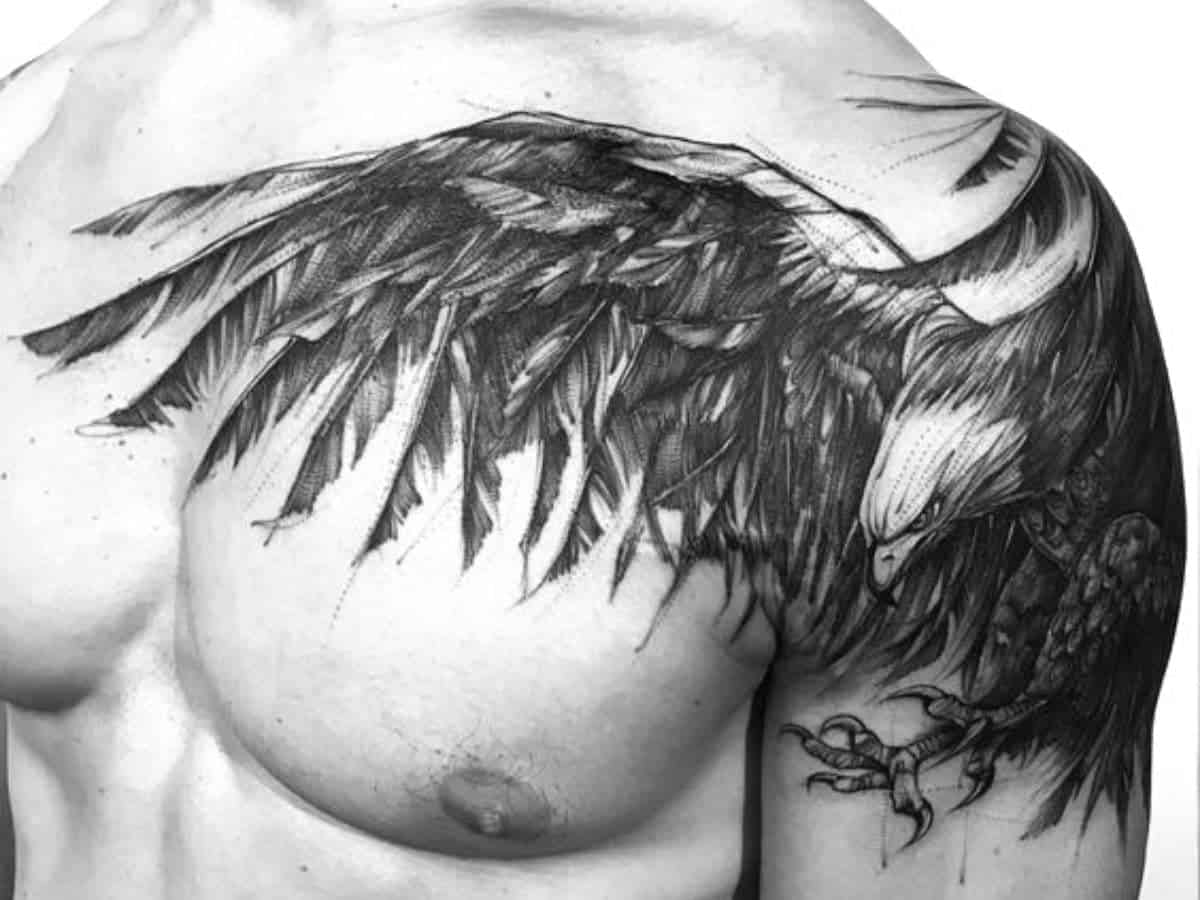 One of the most loved tattoos for men is an eagle tattoo. Eagles, as birds of prey, are popular in myths and stories because they symbolize power and might.
A bald eagle tattoo can be a great way to show your patriotism, since it is also the symbol of the United States.
14. Arrow tattoo
An arrow tattoo is a great choice. It can be as simple or complex as you wish. This tattoo is a symbol of progress and forward-thinking.
15. Name tattoo
Name tattoos are great for showing affection for loved ones, and can be used in the same way as family designs.
You have many options for fonts and decorations so you can make your design unique. Consider your options when getting a name tattoo. It will be with you for many years.
16. Compass tattoo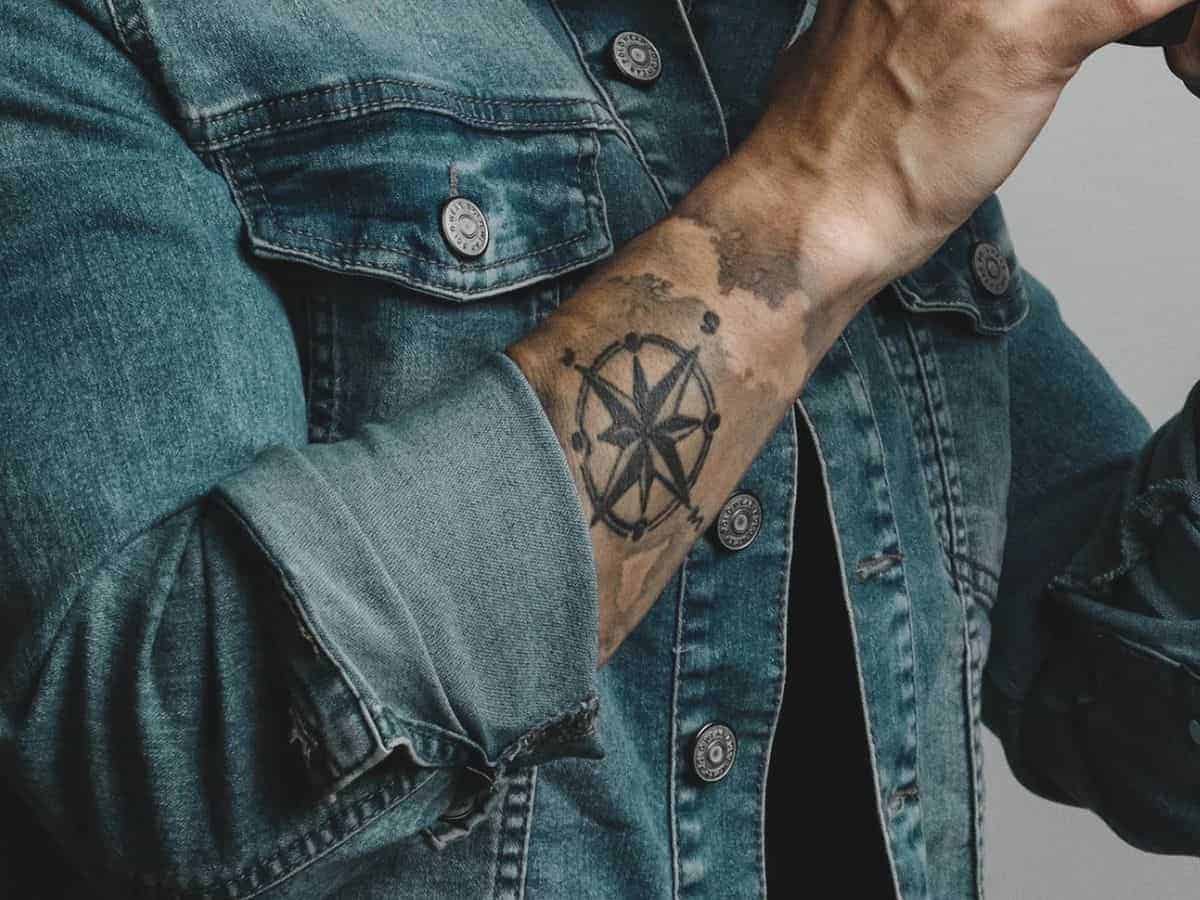 Compass tattoos are great for people who travel often and don't stay in one place for long periods of time. A compass tattoo can be symbolic of your life's journey, but it also serves as a classic tattoo design.
17. Clock tattoo
Clocks are used to represent time passing from birth to death. There are many clocks available, and they can be placed on any part of your body.
The clock reminds you that time flows at a constant rate, regardless of whether you are looking forward or back.
It can serve as a great reminder to move forward and live your life to its fullest.
18. Rose tattoo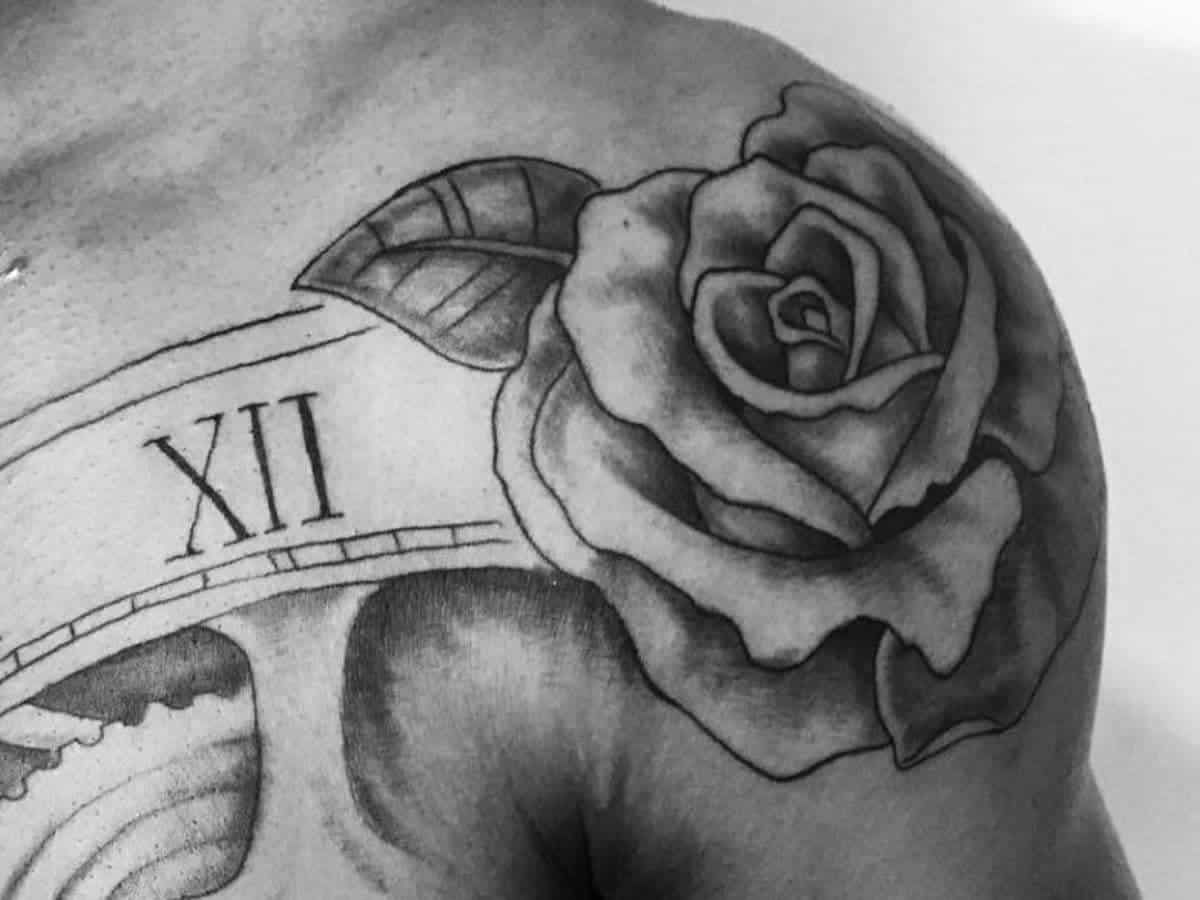 Rose tattoos are timeless and elegant. There are many styles and colors available for rose tattoos. Roses can also have a variety meanings depending on the design.
Rose tattoos are most commonly associated with love and passion. However, rose designs can also be used to represent war, beauty, hope and a new beginning.
19. Tree tattoo
Men are becoming more interested in tree tattoos. They are beautiful and carry a profound meaning.
They are a symbol of longevity, development, and a connection with nature. It may also represent the "tree for life".
It's easy to find the right tree for you, thanks to the fact that there are so many varieties.
20. Tiger tattoo
The largest big cat species is the tigers. They are also the most aggressive and powerful of all cats.
Tiger tattoos, like the lion tattoo signify authority and power. A tiger tattoo can be combined with another animal to create a wild image.
21. Gemini tattoo
Gemini is the sign of twins and duality. It can also be a couple. This is a great tattoo to share with a sibling, friend, partner or family member.
22. Cloud tattoo
Clouds are symbolic of self-awareness and weightlessness. If you are at peace with your body or wish to feel more fulfilled in your life, a cloud tattoo might be a good option.
You can make it small and simple, with a thin outline, or you can combine it with other designs.
23. Taurus tattoo
If Taurus is your zodiac sign, a Taurus tattoo might be a great option. The bull symbolizes power, as well tenacity or single-mindedness.
Taurus' symbolic meaning is deeper than that, and it makes for a lovely tattoo that connects to your soul.
24. Wolf tattoo
The most loved tattoo design for men is the one featuring wolves. They are associated with loyalty, companionship and family.
If you are looking for a tattoo that represents your relationships with others, wolf tattoos might be a great choice.
25. Christian tattoo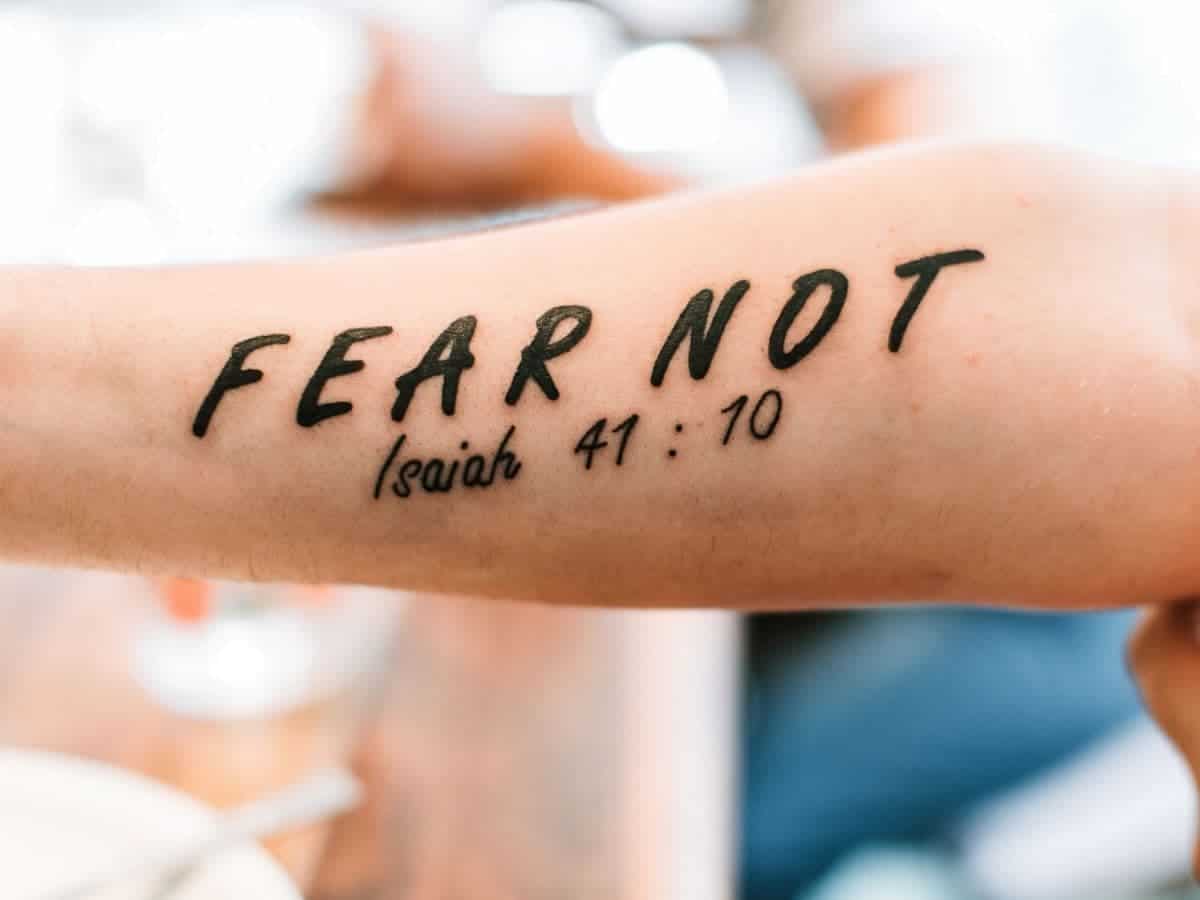 There are many other options for Christians besides crosses. If you are a Christian, you can get a passage from the Bible or other imagery tattooed to your body.
There are many designs and sizes available. Have fun browsing through the Christian tattoo designs to find the one you love.
26. Scorpio tattoo
You can get the tattoo, regardless of whether you are a Scorpion. A scorpion tattoo can be a powerful statement.
This fierce and powerful monster is looking for bold tattoos that stand out regardless of where they are located.
27. American flag tattoo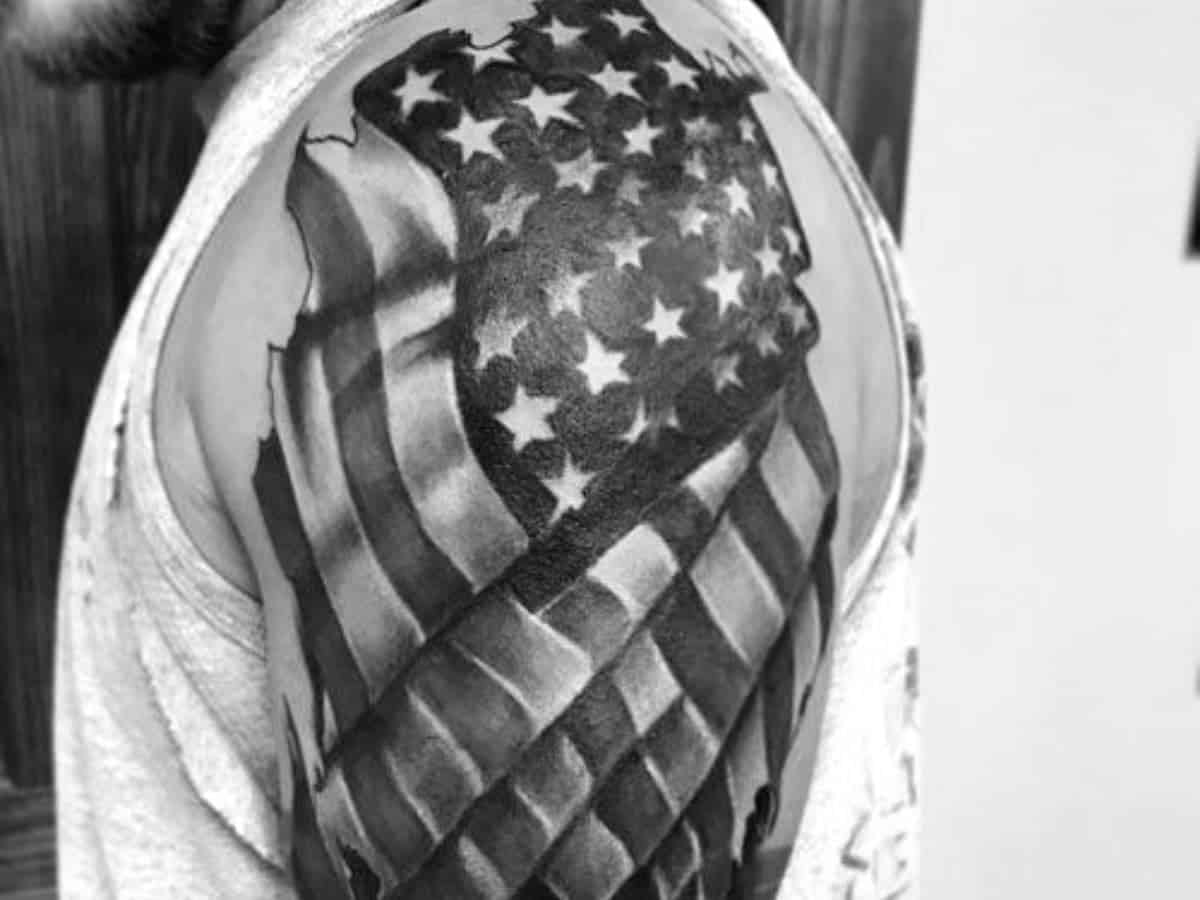 A tattoo of the American flag is a great way for you to express your love and patriotism for the United States.
It can be used in black and white or full color. You can have a flag on your whole back or just one arm or leg, but it doesn't matter how big.
28. Grim reaper tattoo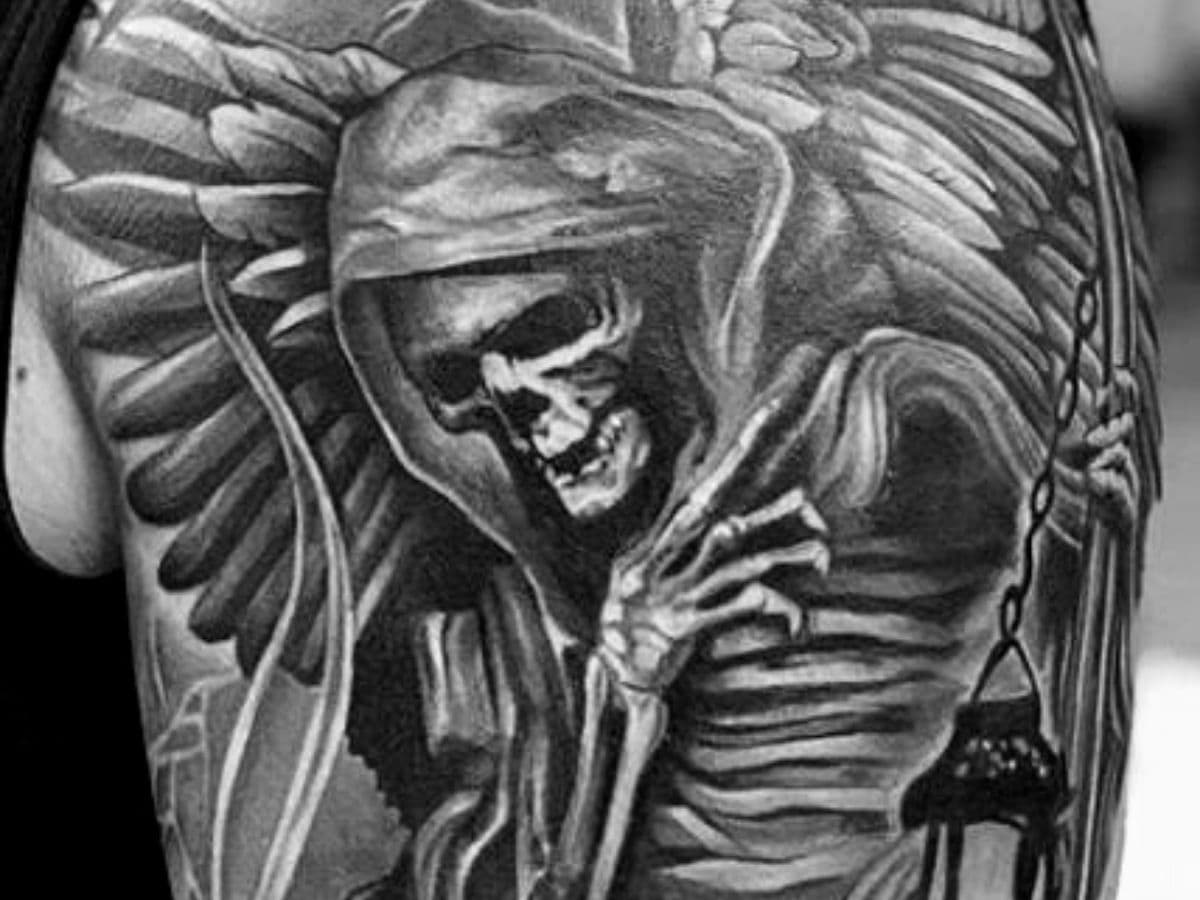 The grim reaper tattoo is symbolic of death and dying. It's not for everyone. It can be a reminder to accept and value life.
The grim reaper tattoo can be a sign that you accept the reality of death. It can also look cool.
29. Celtic tattoo
Celtic tattoos can include intricate motifs that range from bold and delicate to more complex designs, depending on your needs.
Maybe you are looking for a symbol to represent your Celtic heritage or Celtic courage and power. A traditional Celtic design is a great choice.
30. Demon tattoo
Demon tattoos can be described as the opposite of angel tattoos. This is a great way to display your darker side and fascination with the occult.
These can be combined with angel tattoos to show the two sides of everyone. Or they can be used alone to be as powerful.
31. Star Wars tattoo
To show your love for Star Wars, you can get a Star Wars tattoo. Your favorite scene, character or statement may be tattooed on you. Find amazing Star Wars tattoo designs to inspire you, no matter how small or large.
32. 3D tattoo
If you want to be different from the rest, get a 3D tattoo. Although you will need to pay a skilled tattoo artist, the final product is well worth it. You should plan for them as they are often large chunks.
33. Biomechanical tattoo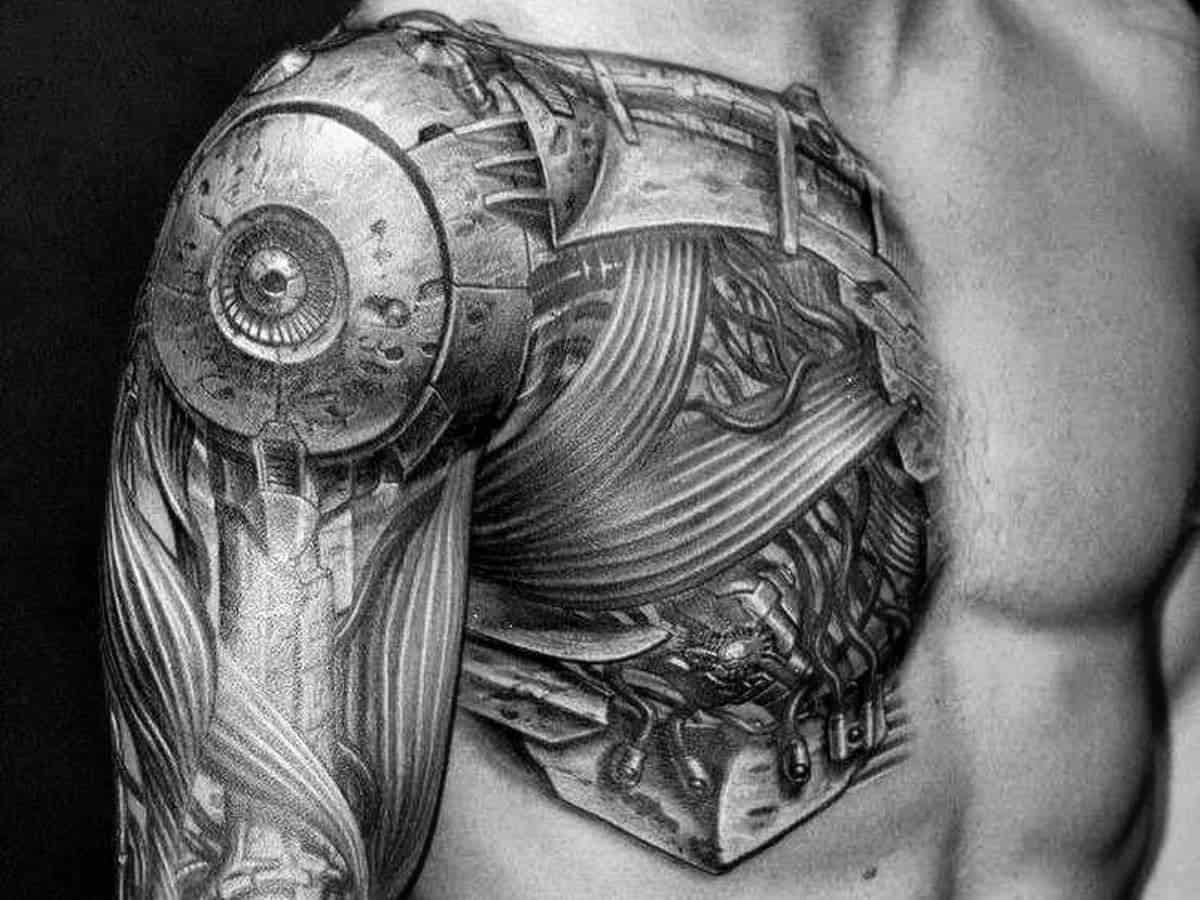 Although biomechanical tattoos require a skilled artist and dedication, the results can be stunning. This is a great way to be part-man and part-machine. You can get a realistic tattoo that has a science-fiction twist.
34. Music tattoo
There are many tattoo options for music lovers. You can have your instrument's notes or the instrument itself tattooed. You might consider getting a tattoo with the band's emblem, or a meaningful phrase. You can also get the notes for a portion of your favorite song.
35. Feather tattoo
Feather tattoos look elegant and classic. Because they look great everywhere, feather tattoos are a popular choice for men. A feather tattoo can either be a big statement piece or just a filler.
36. Crown tattoo
Crown tattoos will make you feel like royalty or queen. You can personalize your crown with anything you want to make it a unique tattoo fit for a king. To depict a king or queen, many couples opt for matching crown tattoos.
37. King and queen tattoo
For matching tattoos with your partner, king and queen tattoos are great for creating matching tattoos. The queen and king tattoos are a trendy way to show that you belong at top of society. They signify the respect and authority that comes with being a royal.
38. Samurai warrior tattoo
If you are looking for a tattoo that symbolizes strength, courage, and masculinity, a samurai tattoo is a great choice. These warriors valued loyalty, respect, courage, and loyalty. You might be able to get one of their tattoos.
39. Norse God tattoo
There are many options when it comes to tattooing a Norse God. To show your appreciation for the Vikings' courage and spirit, a Norse Viking Warrior tattoo can be placed on your arm, shoulder or chest.
40. Sleeve tattoo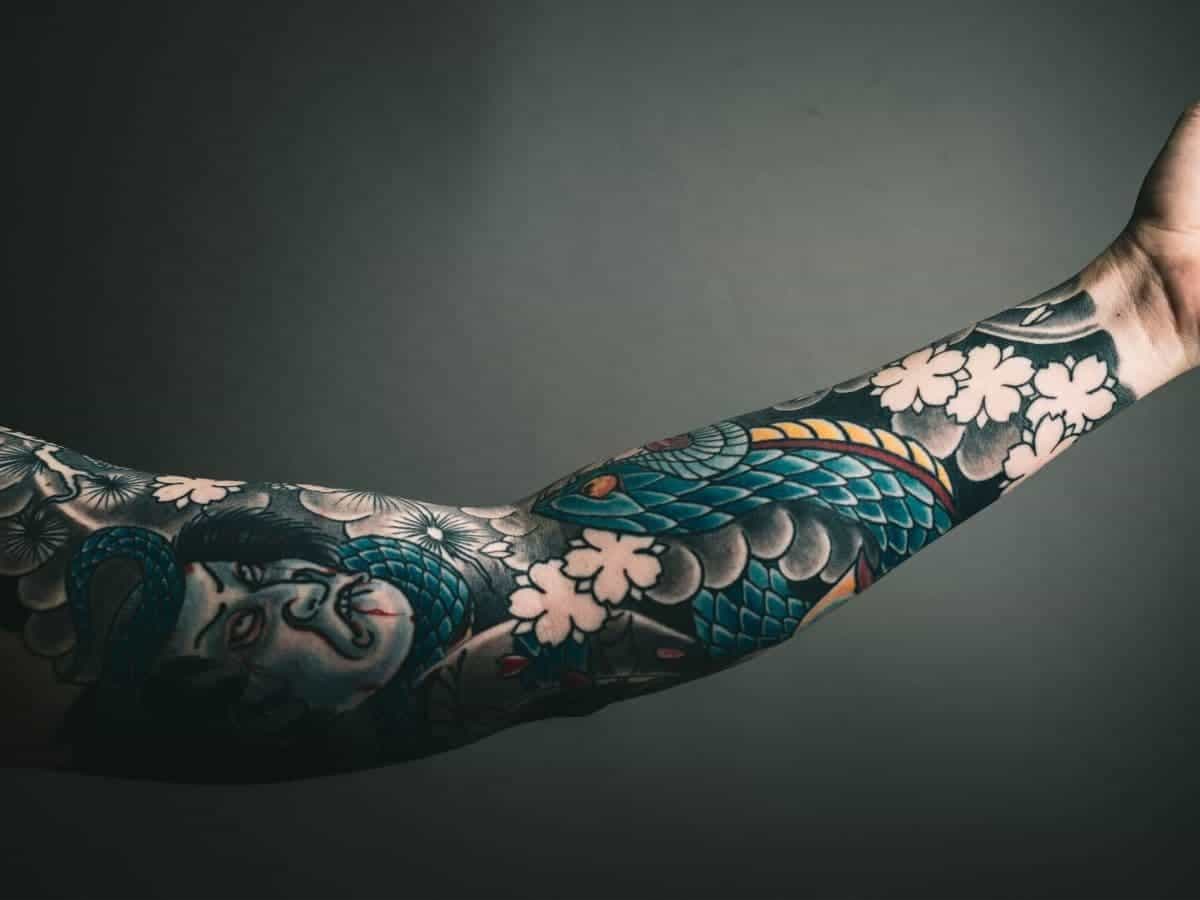 Sleeve tattoos are very popular among men. They can be in any style and pattern.
Your sleeve can be a great place to show off your personality, no matter if you are looking for a traditional or tribal design.
You can also choose between a full- or half-sleeve tattoo depending on how much of your arm you wish to have tattooed.